Daikin Multi Split Heat Pumps can heat or cool multiple rooms using only one outdoor unit connected to multiple indoor units. Each indoor unit can also be individually controlled, scheduled and set to the desired room temperature.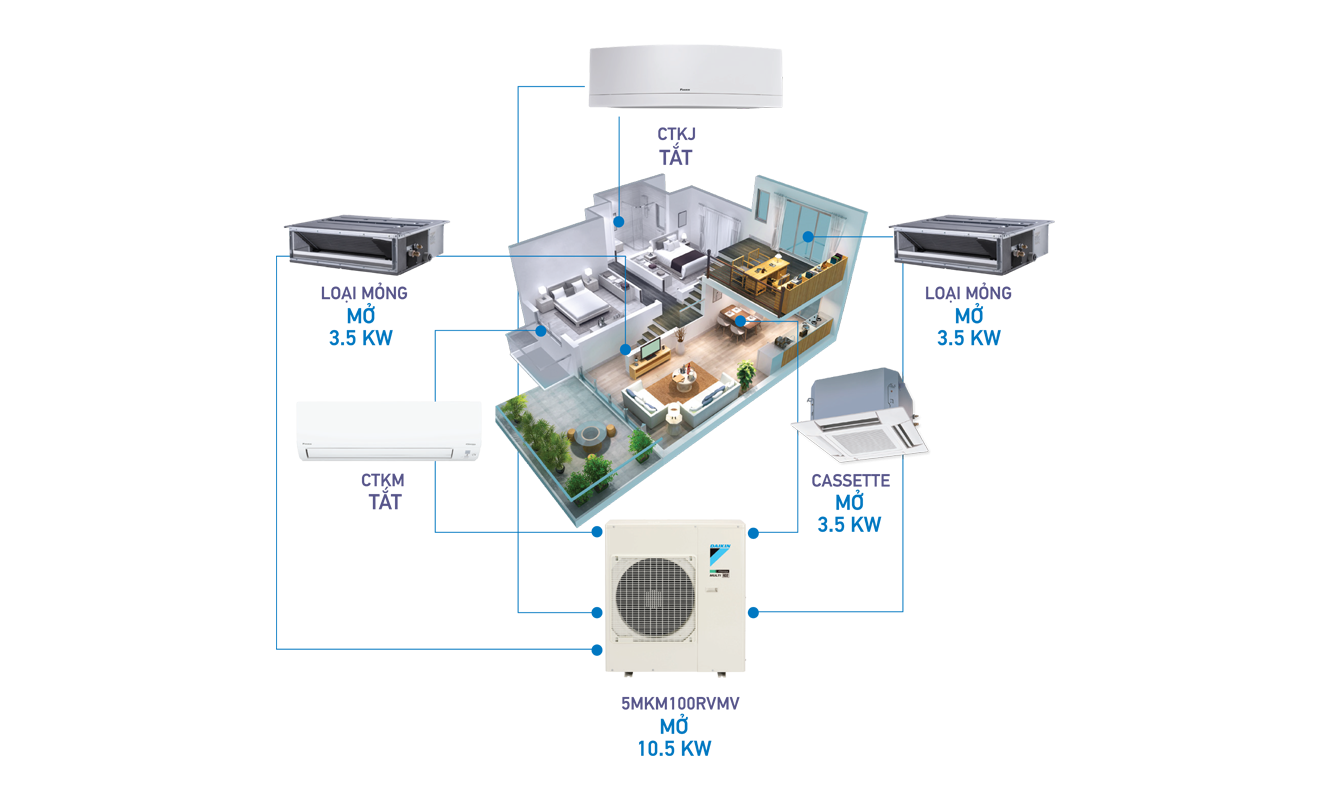 Daikin Ducted Heat Pumps provide discreet air conditioned comfort. It can be installed in a new home or tailored to suit an existing one, and once installed, only the controller, the return air and discharge grilles are visible inside your home.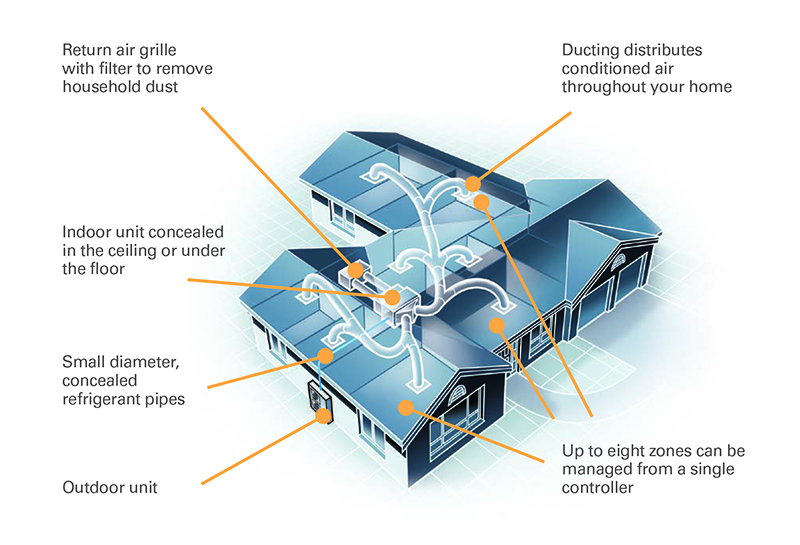 Our holistic approach integrates power saving devices with energy management, automation and control, creating smart home solutions that do the thinking for you.
We target the main energy consumers:
Climate control
Water heating
Lighting
Select one of our Smart Home Energy Saving Solutions to find out more.